Megalania was a 20 feet long and weighs a tonne.Megalania live in Australia about 1.5 MYA- 38,000 Years Ago..Megalania is the Direct cousin of the Komodo Dragon but 3 time it's size.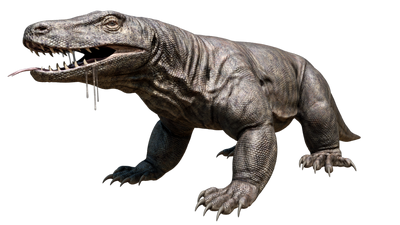 Trivia
Megalania is no longer a valid species, as it's now known as Varanus Priscus.
Megalania was the biggest monitor lizard ever to walk the Earth.
Some eyewitnesses say they have spotted giant Komodo dragons in Australia and surrounding islands, similar in size to Megalania.
Facts